BEVERLY HILLS (MI) – There is an old sports cliche that players and coaches trot out ad nauseum when they are faced with adversity:
"You gotta take it one game at a time."
The University of Dayton Flyers did just that on Thursday night defeating the feisty Hawks of St. Joes by six. It was far from pretty, but it was effective. And the reward for the team as well as for the
Flyer Faithful
?
We all get to sit on our keisters for 24 hours.

This is the first year for the mid-tourney time out and I hope Bernadette McGlade decides that it will be the last. Take a look at the bracket, Commish – the top four seeds all played their first game on Thursday then sat in their hotel rooms on Friday. Ditch the day off!
Elsewhere in Flyerland:
One down, two to go, indeed:
https://twitter.com/DaytonMBB/status...30954318262273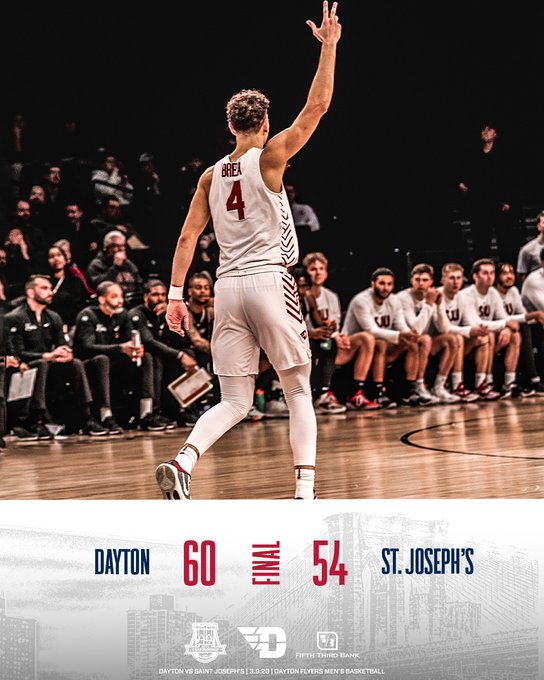 Here is what Dr. Willie and the Flyer Pep Band did on their day off:
https://twitter.com/DaytonMBB/status...11544060796928
Hall of Fame scribe Hal McCoy gives us his rundown of Thursday's nail biter:
https://pressprosmagazine.com/2023/0...e-wild-finish/
Walkon Brady Uhl got "the full Arch treatment" as Jablo phrased it in
The DDN:
https://archive.is/9W9O5
As well as high praise from his coach: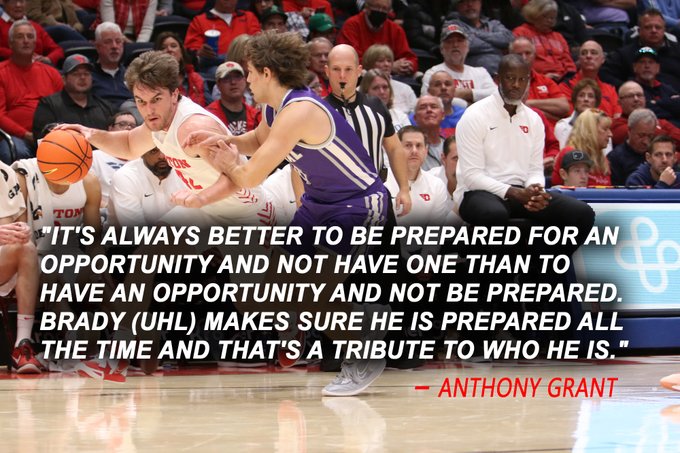 And his teammate: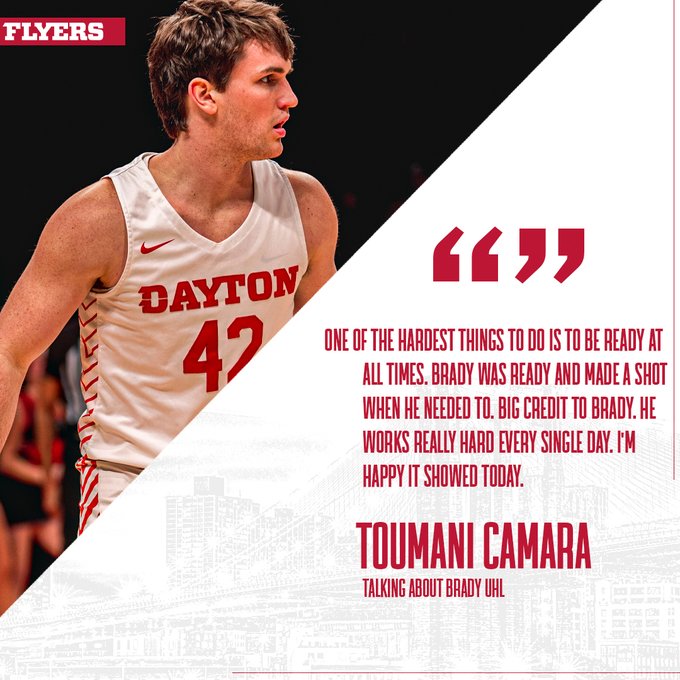 Go Flyers! Shear the Rams!
That's it
"From the Swamp."
You can email me at:
swampy@udpride.com