BEVERLY HILLS (MI) – In the previous edition of
"From the Swamp"
on the intricacies of college hoops scheduling, Saturday's tilt with Robert Morris was described as a "recovery game." The idea being for the Flyers to bounce back from a tough road test at UNLV with a game against a beatable opponent. Turns out the word "recovery" was doing a lot more work than originally intended. Not only did the Red and Chapel Blue have to rebound from what turned out to be an L on the road they had to recuperate from various maladies as well.
The most obvious infirmity was the ongoing saga of Malachi Smith's ankle. The
Flyer Faithful
have been scouring the intrawebs for any evidence, photographic or otherwise, of Mali's healing progress and an ETA for his return. The UNLV debacle produced more need for recovery, as Toumani sat out the second half with a tender knee and Deuce played while nursing a cranky ankle. Then on Saturday, it was revealed that AG's guys were battling a flu bug that is making the rounds on UD's campus. Koby Brea was definitely out and "Mongolian Mike'' and Tou were both sick but would suit up. Despite all these obstacles the Sons of Anthony Grant were able to produce this: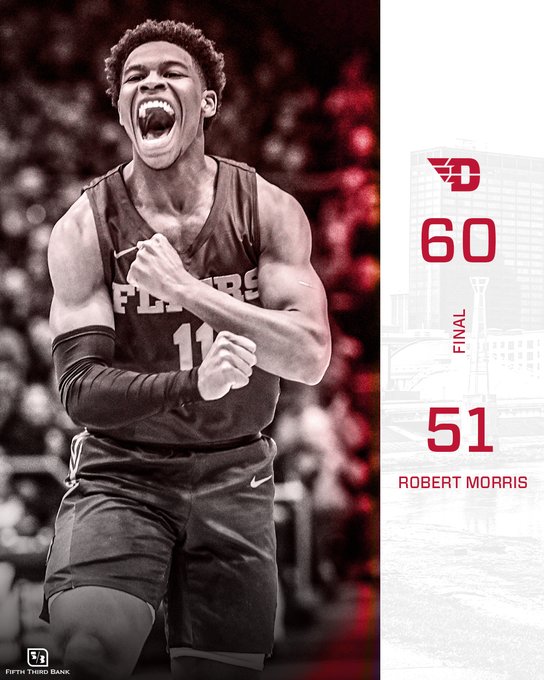 The idea of a "recovery game" is to afford the team a chance to re-energize itself in preparation for its next objective on the schedule. And what a challenge that is…a trio of tilts in three days, starting with Wisconsin on Wednesday at the Battle 4 Atlantis in the balmy Bahamas.
Bring it on!
Elsewhere in Flyerland:
– ICYMI, here is Toumani's posterization of a hapless Colonial player:
https://twitter.com/DaytonMBB/status...CtxZTpnJ8sAAAA
– DaRon Holmes II has been named to the John R. Wooden Award Preseason Watch List:
https://twitter.com/DaytonMBB/status...DQoZqC_pksAAAA
– Deuce is also drawing the attention of NBA draftniks like
CBS Sports
Kyle Boone: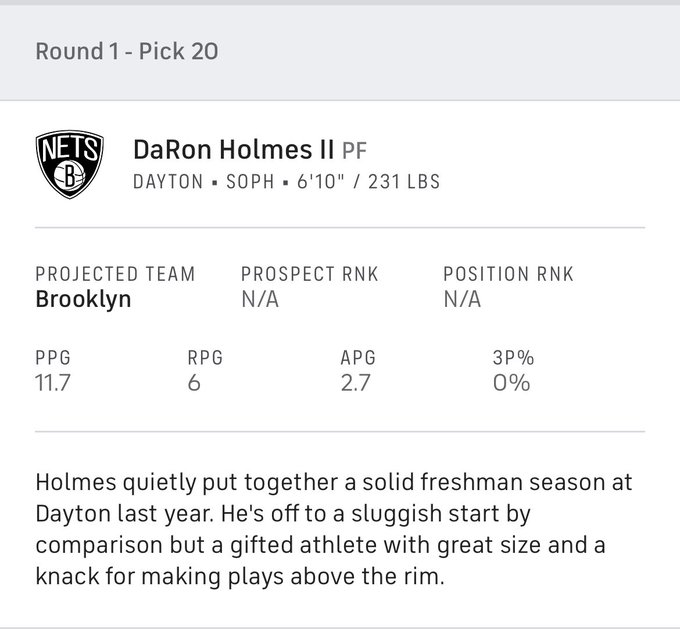 https://www.cbssports.com/nba/news/2...pions-classic/
– It appears that AG got himself a heckuva player in recent 2023 signee Jaiun Simon from Pebblebrook HS in GA: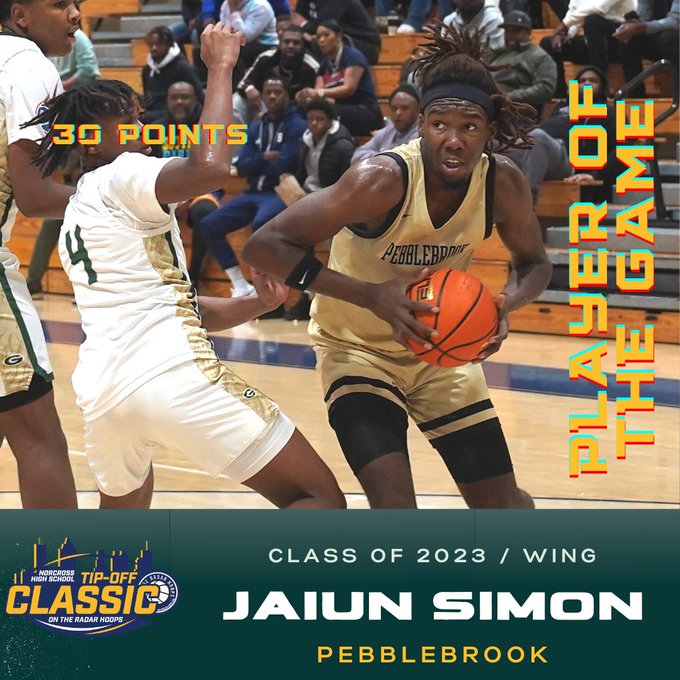 Video linky goodness of Jaiun from his first game this season:
https://twitter.com/DrKrisWatkins/st...46465437274112
Simon was welcomed to the Flyer Family by several former players in this video:
https://twitter.com/DaytonMBB/status...72707658878976
– "Jacob Toppin not worried about offense and content to focus on rebounding and defense":
https://www.yoursportsedge.com/2022/...s/larryvaught/
– "I want to show you I'm just as human as you are, I'm just as good as you are, if not better than you."
Josiah Johnson, an eighth-grader who was born without legs, plays for his school basketball team:
https://twitter.com/BleacherReport/s...74488805523456
That's it
"From the Swamp."
You can email me at:
swampy@udpride.com