BEVERLY HILLS (MI) – Graphics and gripes. Gripes and graphics. After any Dayton Flyers tilt, win or lose, there are usually plenty of both to be found online for the
Flyer Faithful
to consume. One look at the UDPride MB post-game usually provides plenty of complaint department content, while a visit to DaytonFlyers.com supplies great graphics, photo or otherwise.
Let's dive in:

– It's become a Flyer tradition to post one of these after every W: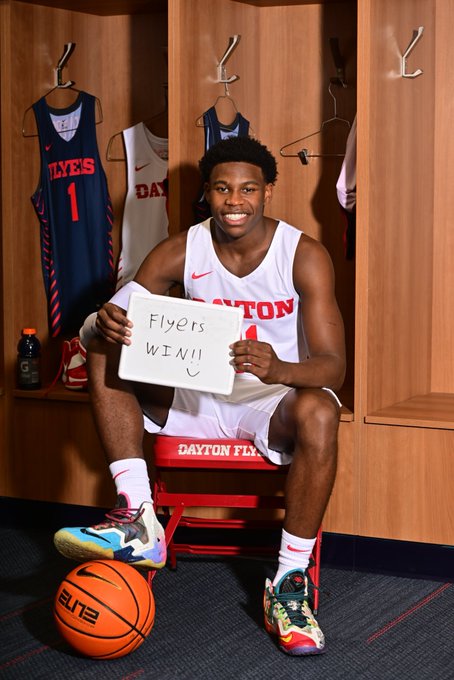 – After the Loyola OT debacle, the age-old question of "Should a team foul when up three with less than :10 left?" was resurrected in these parts. Historically, AG has always opted to defend rather than foul. Personally speaking, Coach
"FTS"
would foul every single time, with no regrets and no questions asked.
Here is what the experts say:
Ken Pomeroy:
https://kenpom.com/blog/yet-another-...ing-when-up-3/
BestBallStats.com:
https://bestballstats.com/2022/10/12...great%20option
.
USA Today:
https://www.usatoday.com/story/sport...fend/24981367/
– Likewise, Doug Hauschild's crew usually cranks out one of these after a win: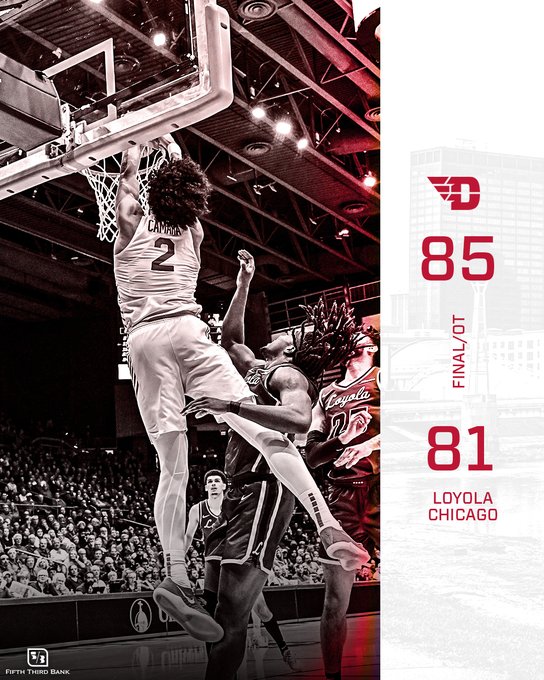 – A frequent game thread complaint on the UDPride MB is AG's unwillingness to call a TO when the opposition goes on a run. My other favorite basketball squad has a coach who is similarly TO-shy: Joe Mazzulla of the Celtics. UD grad Steve Bulpett recently addressed the rationale behind his reticence on
Heavy.com:

https://heavy.com/sports/boston-celt...zulla-timeout/
"He's talked to us about it," guard Malcolm Brogdon told Heavy Sports. "I think in the media he's gotten a little bit of blame for not calling timeouts when they say he should have. What we realize is he's preparing us to play through adversity, especially when the playoffs come. So all this is meant to be a process for us.

"It's not like he's panicking; it's not like he doesn't know what to do. He wants us to learn how to play through those moments, because we're going to have to do that in the playoffs to stop the other team from making runs, to make runs for ourselves and to win a championship. So it's us maturing. He's trying to teach us how to mature."
And not look over your shoulder in times of adversity …

"Absolutely," said Brogdon. "And play confidently."
– Dayton Art Solutions always seems to capture some great moments: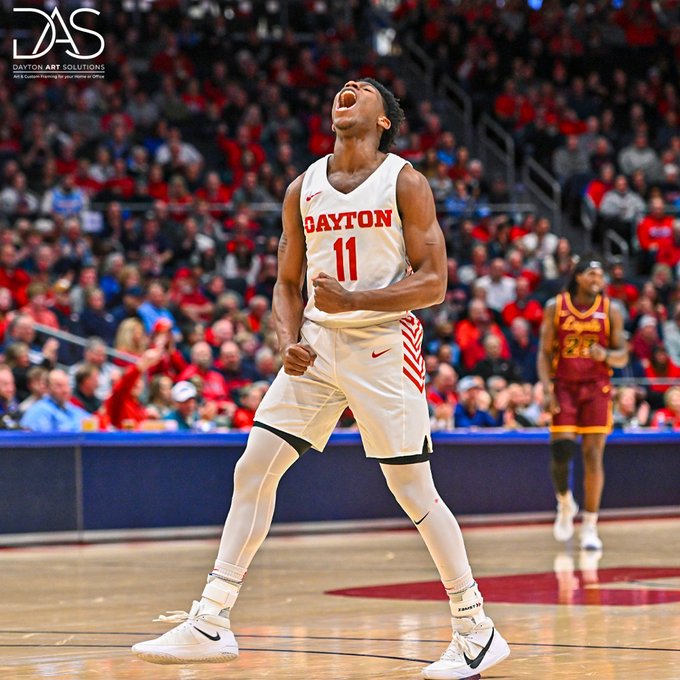 That's it
"From the Swamp."
You can email me at:
swampy@udpride.com