BEVERLY HILLS (MI) – My Dad grew up in rural West Virginia during the Great Depression. He graduated from high school when he was only 14 years old. One of his favorite stories about the challenges of being so educationally precocious was reading aloud in class one day and encountering the word "picturesque." He had never seen it before and so he pronounced it "picture-squee" much to the delight of his classmates.
In honor of dear old Dad, let's get 'picturesque' (and 'videoesque') shall we?
– Dickie V reveals his VBDI (Vitale Bald Dome Index) All A-10 Awards: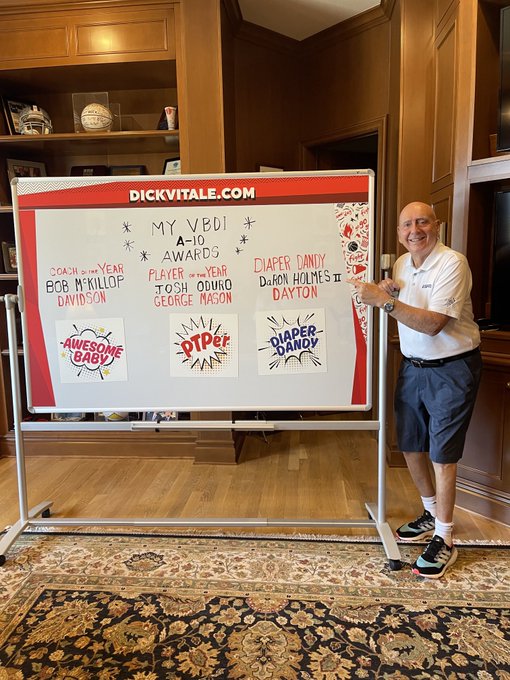 – Love this poster of Deuce produced by Erik Schelkun:
https://twitter.com/nickAD/status/14...C-gfCUiM4pAAAA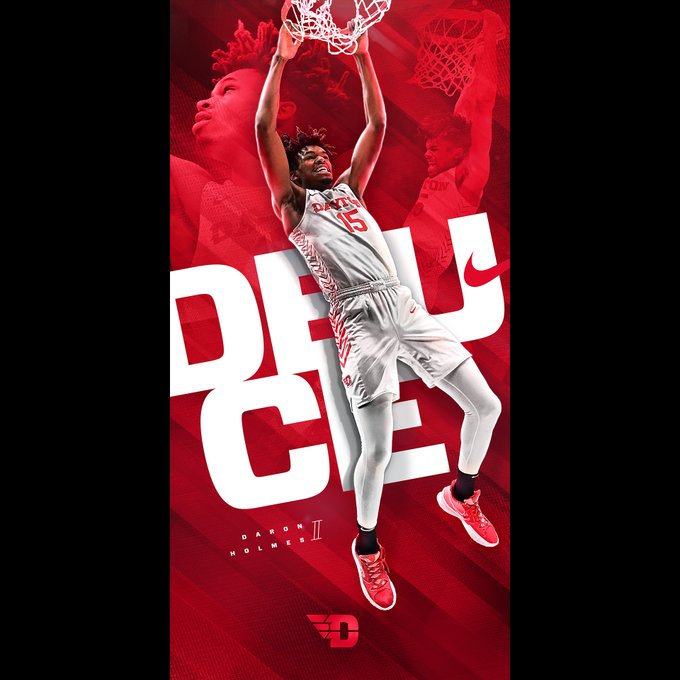 You can also DL it (for free, I believe) as wallpaper for your phone:
https://www.dropbox.com/sh/9q9cgh1io...ktBmxeSta?dl=0
-- Tremendous video recap of the UD/
Richmond
game from DaytonBasketball.com:
https://twitter.com/DaytonMBB/status...09533087956992
-- RJ's earthshaking, game winning dunk as called by "The Voice of the Flyers"
Larry Hansgen
:
https://twitter.com/bubbaprog/status...37584583303168
-- Can't forget about the A-10 Champion Flyer Women and their A-10 Coach of the Year, Shauna Green: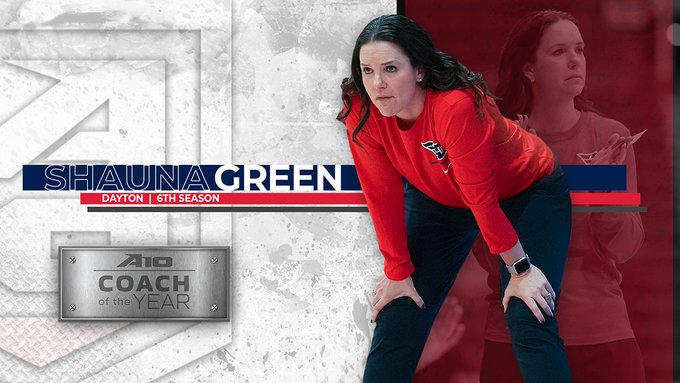 -- Meanwhile, in the NBA D League, Jalen Crutcher produced the first triple double of his basketball career: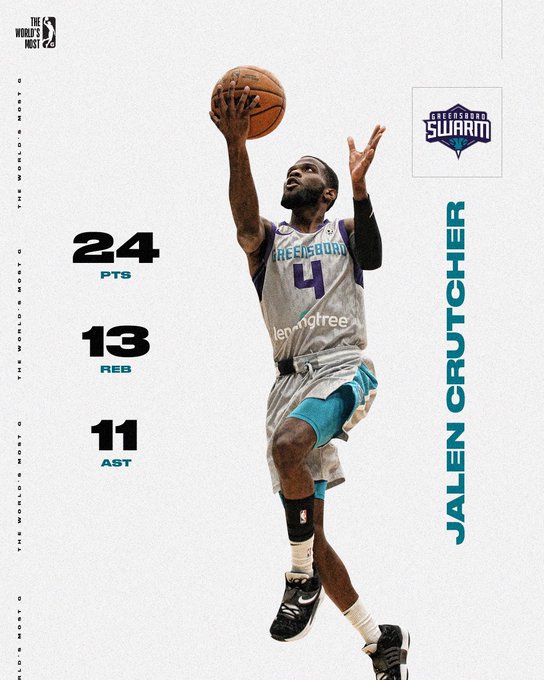 -- Two AG recruiting targets were sitting behind the bench at the
UMass
blowout. They were Donovan Hunter, Westerville Central, class of 2023 and Ben Menker, Mason class of 2024. They both play AAU ball for the Midwest Basketball Club.
Here are some highlights:
Donovan Hunter:
https://www.youtube.com/watch?v=RrwXVrTzH2s
Ben Menker:
https://www.youtube.com/watch?v=BM1JK3eSQk0&t=16s