BEVERLY HILLS (MI) --
Finally!
The announcement that PG Elijah Weaver will be transferring from Aunt Becky University to the University of Dayton brought some welcome news to a bedraggled
Flyer Faithful
. 2020 has not been our friend and knowing that an able-bodied replacement is in the fold for rising seniors Jalen Crutcher and Rodney Chatman checks off a big box in the AG recruiting needs and wants department.
Here is what
247Sports.com
had to say:
https://247sports.com/college/basket...all-147495469/
David Jablonski at
The DDN
posted this column on Weaver:
https://www.daytondailynews.com/spor...bMSByHi5DqusJ/
The following is a 10 minute highlight reel of Elijah from last season at USC:
https://www.youtube.com/watch?time_c...ature=emb_logo
Now all that AG has to do is lock up Scoochie's little brother Malachi and the Red and Blue will be set at PG in perpetuity (or at least until 2025). According to
247Sports.com,
UD is recruiting the younger Smith the hardest:
https://247sports.com/college/rutger...ith-147473767/
Elsewhere in hoopdom:
-- I can watch this video of Obi working out all day...how about you?
https://twitter.com/WYExpect/status/1260932997412347904
--
The Ringer
says that
The 2020 NBA Draft Class Isn't Weak—It Just Isn't Heavy on Stars:
https://www.theringer.com/nba/2020/4...s-role-players
-- ICYMI, here is Jeff Goodman's excellent podcast with Billy Donovan, AG, Donnie Jones and Larry Shyatt from the 2005-2006 National Champion Florida Gators:
https://twitter.com/GoodmanHoops/sta...27572882325505
-- Jordan Sperber at
Hoopvision
provides us with two cool videos:
One Shining Moment!... but it's different teams all scoring off of Continuity Ball Screen
https://twitter.com/hoopvision68/sta...50178466922496
The "Most Outstanding Roller" (by unanimous selection) goes to Obi Toppin!
https://twitter.com/hoopvision68/sta...40641307860992
-- Kendall Pollard is featured at the 1:35 mark of this video trailer promoting the
13 Rings
podcast, which chronicles the history of Chicago basketball:
https://www.youtube.com/watch?v=Slb-...ature=emb_logo
--
The Toledo Blade
checks in with Brian Roberts:
https://www.toledoblade.com/sports/h...box=1589597376
--
How St. John's lost Kareem Abdul-Jabbar and altered basketball forever
https://nypost.com/2020/05/04/how-ka...ed-basketball/
-- TSN Mike bids a happy retirement to super scout Tom Konchalski:
https://www.sportingnews.com/us/ncaa...a1bpwqvojfvasw
-- Some final observations on ESPN's 10 part documentary
"The Last Dance":
An oral history of Michael Jordan's legendary 'Space Jam' pickup runs:

https://www.slamonline.com/the-magaz...ichael-jordan/
Michael Jordan had MLB potential,
according to his Arizona League teammate:
https://www.bostonherald.com/2020/05...mlb-potential/
Michael Jordan and the Tragedy of the Bully

https://www.thenation.com/article/cu...st-dance-espn/
Jerry Krause explains why the Bulls' dynasty unraveled, in his words
https://www.nbcsports.com/chicago/bu...eled-his-words
MJ was the best player ever, but the best teammate ever?
This guy:
https://vault.si.com/vault/1999/05/1...-team-ever-has
-- All I can say about this is: How about
"No!"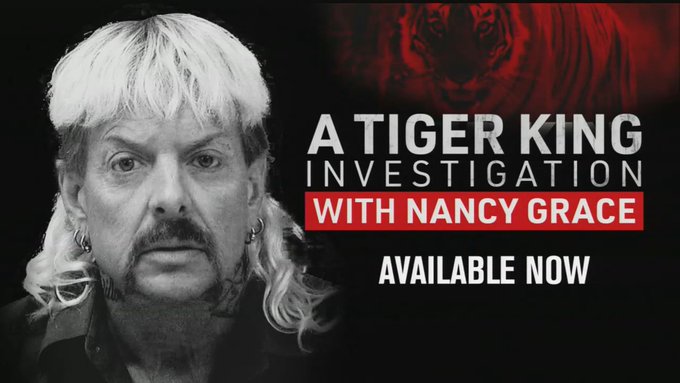 --
The Weirdly Enduring Appeal of Weird Al Yankovic

https://www.nytimes.com/2020/04/09/m....co/0cYJxt3e6J
That's it "From the Swamp."
You can email me at:
swampy@udpride.com