BEVERLY HILLS (MI) – If I cannot attend the action in person, on the list of
"FTS"
favorite Flyer-related things to do is to watch the replay of the game the day after it is played. This exercise allows me to revisit favorite plays or disputed calls from the contest and also to pick up on things I might have missed when viewing it in real time.
I have to admit there were a couple of times this season where I hit "delete" on the DVR while the game was still being recorded (I'm looking at you VA Tech travesty), but not the last two tilts. The Ws vs. VCU and
SLU
were enjoyable. character building contests that will serve the Sons of Anthony Grant well as they complete the regular season slate and head to Brooklyn.
We've got five days until the Red and Chapel Blue tip off vs. Loyola in Rogers Park, so let's take a look around college hoops and see what's up:
Didn't bother to DVR the Billikens bludgeoning yourself? No problem!
"FTS"
is here to provide you with full game highlights:
https://www.youtube.com/watch?v=ng8Xy9BIPzM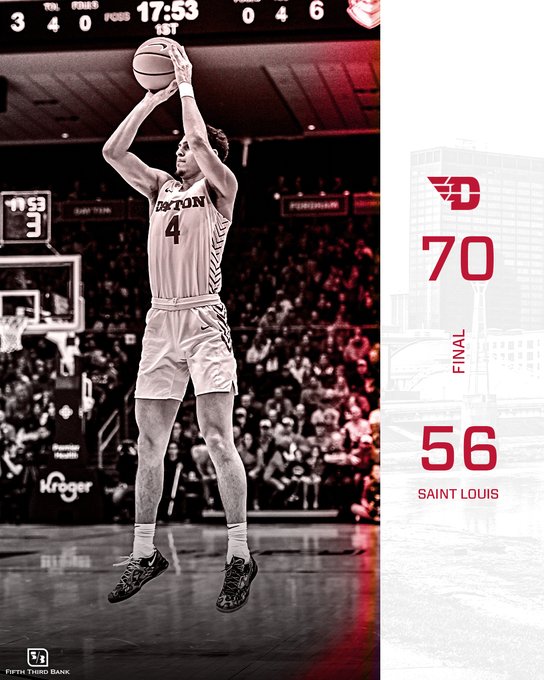 If you read the game thread on Billikens.com it's not a question of when SLU head coach Travis Ford will be fired, but when:
https://www.billikens.com/forum/inde...d-the-tourney/
It was "Mongolia Day" in the Gem City last Friday, so who better to sit for this pic after the SLU slaughter than Mike: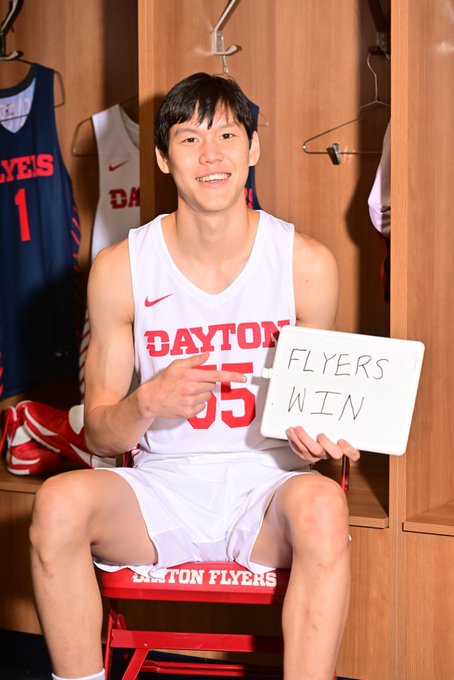 CBS Sports Network's
Jon Rothstein with his assessment of Toumani's recent play:
Toumani Camara's last four games for Dayton: 21.5 PPG, 12.8 RPG. Playing like someone who believes that he's the best player in the Atlantic 10. Flyers have won 4 of 5.
Video highlights of DaRon's little bro Cameron dropping 37 points the other night:
https://twitter.com/EVision_AZ/statu...17732088266752
This edit of Kareem's reaction to LeBron's eclipsing his NBA scoring record is pretty hilarious:
https://twitter.com/FeelLikeDrew/sta...66569421381632
New Mexico State has canceled the rest of the men's basketball season and rightfully so:
https://www.ktsm.com/news/false-impr...tball-players/
"Bill Russell: Legend" is now airing on Netflix and it is a comprehensive look at the greatest winner in sports history. Here is a link to the trailer:
https://www.youtube.com/watch?v=ryHHifvsVwQ
That's it
"From the Swamp."
You can email me at:
swampy@udpride.com