BEVERLY HILLS (MI) -- Well, we can all forget about the UD Flyers having a perfect 31-0 season now, can't we? Even the most optimistic amongst the
Flyer Faithful
knew that the Red and Blue were gonna lose eventually, just not that it would be this soon nor in a manner quite this concerning.
My first inclination was to ignore the ignominy and just post a column with a bunch of Gifs. Then I told myself "screw that noise" as pretending it didn't happen isn't gonna make things any better.
Jon Rothstein has a pet cliche for just such an occasion. Losing a buy-game is "the epitome of brutality." So far the 2021-2022 Buy Game Brutality Tote Board looks like this:
California
Pitt
Georgia Tech
Nebraska
La Salle
Missouri State
Northern Iowa (2)
Virginia
Utah State
Washington
Arizona State
Louisville
Oklahoma State
South Florida
Tulane
Georgetown
Tulsa
Bradley
Dayton
If it is any consolation, several of our A-10 brethren didn't fare much better:
Hofstra won at Duquesne
Wagner defeated VCU at the Cafenasium
Yale beat UMass by 20
Let's take a gander at the box score and see what that tells us, shall we?
https://daytonflyers.com/documents/2...vUML111321.PDF
The first thing that jumps off the page is that Toumani Camara had a grand total of two touches in 30 minutes of action.
Two!
Granted, UML was utilizing a pack line defense and doubling Camara at every opportunity, but c'mon! That obviously has to change. As do the 3 TOs that TC committed.
DaRon Holmes had a nice game, including six blocked shots, tying him with Big Steve and 4 others for the school record. Wanna bet he breaks that mark before this season is over?
Koby and Kobe didn't exactly light things up, as Elvis went 0-4 and Brea 2-7. RJ had an efficient outing featuring 12 markers, 9 boards and 3 dimes. He looked very comfortable going 4-4 from the FT line. Perhaps he should be AG's designated shooter for technical fouls as opposed to Mus who went 0-2 at a critical juncture.
For those who believe in +/- stats, DaRon was +11, RJ and Mali +4 and Brea +1--everyone else was in negative numbers. "Led" by Elvis at -7, Toumani at -6 and Moulaye who only played 2:23 at -5.
What the boxscore won't tell us is how stagnant the Flyer offense appeared. As multiple posters on the
UDPride
MB have pointed out, passing the rock around the perimeter and hoisting up a desperation heave as the shot clock is about to expire harkens back to the BG days.
There were two notable exceptions: Malachi Smith and LGIII. Mali kept his dribble and probed the defense until he could find an open man; Greer only played 1:21 but took the ball to the rack twice. Mali logged 25+ minutes and I think that will become the norm from now on for AG.
The final minutes of the game provided UD ample opportunities to snatch a V from the teeth of a dreaded L, but it was not in the cards. Elijah launching a three instead of taking it to the rack when a two would do was not optimal and neither was his stepping out of bounds, altho it appeared he may have been shoved.
On D, the lack of closeouts at the three point line cost UD dearly, as Justin Faison went 5-11 from the land of plenty.
One can play the woulda, coulda, shoulda game all day long, but the fact is that the Sons of Anthony Grant wouldn't, couldn't and didn't just enuf to come up on the wrong side of the ledger.
Yeah, the Flyers are the second youngest team in Division 1 college hoops. As Jablo pointed out in a tweet:
Dayton right now ranks basically last in the nation in experience, according to KenPom. There are nine teams tied for 350th but there is no data on those teams.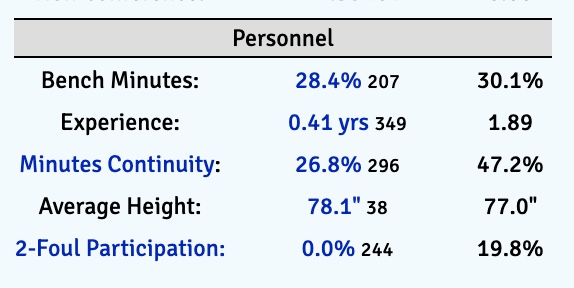 But the Flyers also feature the most heralded recruiting class in UD history. Sooner or later, that talent has to supercede the lack of experience.
Let's hope it's sooner.
As David "Big Papi" Ortiz said so eloquently when the Red Sox were facing elimination, down 3-0 to the Yankees in the 2004 ALCS:
"You either ride or you die."

Saddle up, boys.
That's it "From the Swamp."
You can email me at:
swampy@udpride.com