BEVERLY HILLS (MI) -- Friday afternoon in Orlando will present the University of Dayton men's hoops squad with the proverbial good news/bad news scenario.
The Good News: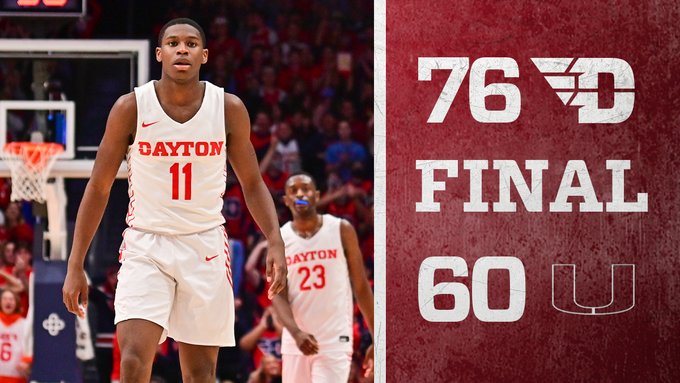 The Bad News:
Now the Red and Blue get to face #4 Kansas

But even that negative newsflash can be transmogrified into a positive one, should the Sons of Anthony Grant play with the same energy, enthusiasm and determination that they displayed for forty minutes vs. The U.
More Good News:
AG's locker room reaction

https://twitter.com/DaytonMBB/status...47899402960897
Even Better News:
Dickie V will be in da house!

https://twitter.com/DavidPJablonski/...31952852459523
Mali gets it done
https://twitter.com/IntuitionHoops/s...25677154467851
Moms Love UD
Tomika Holmes:

I have to admit, seeing all the UD Flyers fans here in Orlando is touching. Supporting your team regardless is what it's all about! Love what I'm seeing!

Lindamarie Nwokeji:
I'm thankful for the Flyer family fans! So many are here from Dayton, braving the distance to show support for our boys & our coaches! It warms this mom's heart knowing our son is loved & supported, being far from home!

Rothstein sums it up:
Entering today, Dayton lost three straight buy games to Austin Peay, Lipscomb, and UMass Lowell.

Today, it beat Miami by 16.

Anarchy?

Just College Basketball.
TSN Mike reminds us all:
There's still time to save this: Folks, no college hoops game played in November or December ever had a "March" or "NCAA Tournament" feel to it. March is 3.5 months away. Whoever loses now plays again tomorrow, or in three days. Whoever loses in March goes home. Thank you.
That's it "From the Swamp."
You can email me at:
swampy@udpride.com