BEVERLY HILLS (MI) -- Don't look now, but the University of Dayton Flyers are riding a modest two game win streak as they head to the land of Three Rivers and a date with the
Duquesne
Dukes on Saturday afternoon. Normally
"FTS"
would make the trek to Mrs. Swampy's hometown to check out the new UPMC Cooper Fieldhouse up on The Bluff. But unfortunately, this ain't "normal" so we will have to settle for watching this tilt on
USA Network.
We have yet to see this year's edition of the Flyers play in person and it is not looking good for the rest of the season.
The blowout win on the road at GW was most welcome, but the strong defensive effort vs.
SLU
at home on Tuesday was much more impressive.
Hard to believe, but it has only been 10 days since AG admonished his charges after the last-second loss at home to VCU: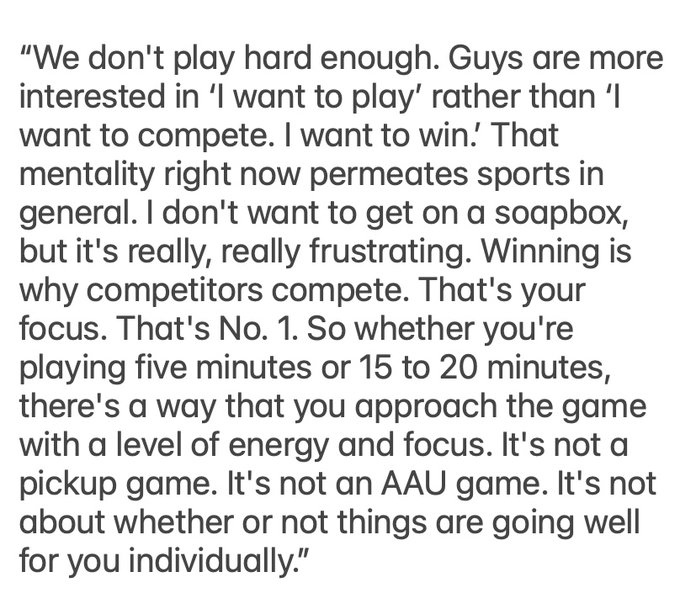 Many Flyer fans wondered how the Red and Blue would respond to Coach Grant's stunningly frank assessment of their performance. So far, the answer seems to be exactly as he and we all hoped that they would: take it to heart, forget the past and move on to the next challenge.
Elsewhere in Flyers' hoopdom: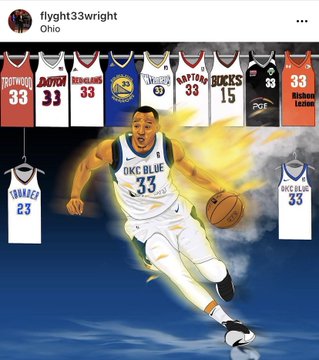 Chris Wright
officially retired this week after a 10 year pro career. CW was Obi before Obi, as Flyer fans anxiously waited in anticipation of what otherworldly dunk he would unleash upon an unsuspecting opponent.
Par exemple, as the French would say:
https://www.youtube.com/watch?v=FYL0v9BnVYI
Chris had the added bonus of being a local kid and to this day continues to give back to the Dayton community. Had the chance to chat with his mom Ernestine several times and she is an absolute treasure.
This link is to the one time
"FTS"
got to see CW play professionally, back in 2012 when he was with the Warriors:
http://www.udpride.com/forums/showthread.php?t=20017
In the meaningless final game of that season, Warriors coach Mark Jackson finally turned Chris loose and this was the result:
https://www.youtube.com/watch?v=wPncWKioyhA
– Speaking of Obi, this is the best explanation of what it is like to follow #1's frustrating exploits with the NYK, as expressed on Twitter by Flyer fan Cody O
Is being an Obi only Knicks fan what it's like to be a parent of a youth athlete? You think your kid is better than everyone else and he doesn't get enough playing time and the coach hates him?
– UD grad Steve Bulpett, who covered the Celtics for
The Boston Herald
for 35 years just got a new gig covering the NBA for
Heavy.com.
Here is his first column for his new home explaining his journey that led him there:
https://heavy.com/sports/boston-celt...boston-herald/
– Steve basically worked out and hung out on Twitter during his 18 month intermission. Here he chronicles a good deed he performed utilizing his Celtic connections for pro golfer Brian Morris who suffers from Stage IV cancer:
https://twitter.com/SteveBHoop/statu...95991035748353
That's it "From the Swamp."
You can email me at:
swampy@udpride.com