BEVERLY HILLS (MI) -- In the early 2000's Dr. Scholl's had a highly successful, long running ad campaign for their gel shoe inserts with the hook line
"I'm gellin'."
"I'm gellin' like Magellan."
"I'm gellin' like a felon."

You get the picture.
Even the orthotic Jedi master Dr. Scholl would have to admit that The Sons of Anthony Grant are indeed gellin' and at exactly the right time. AG's squad put a beating on his good friend Matt McCall and the
Minutemen
by a never-in-doubt score of 82-61.
Talk about balance: five Flyers were in double figures, led by Amzil and Brea off the bench with 16 a piece, Toumani with 12, RJ scored 11 and Deuce finished with 10. UD shot 58% from the field and outboarded UMass 36-24 while only committing 9 TOs.
Here are the highlights:
https://m.youtube.com/watch?v=PdLzrI...ture=emb_title
Only three games remain on the Dayton Flyer docket: back to Philly to face
Lasalle
; a road trip to
Richmond
to play the Spiders and the grand finale at home against Davidson. Hopefully, Elijah Weaver and Kaleb Washington will be able to join the fun on Saturday.
Elsewhere:

–
TSN
Mike is one of the first bracketologists to have Dayton in the Field of 68: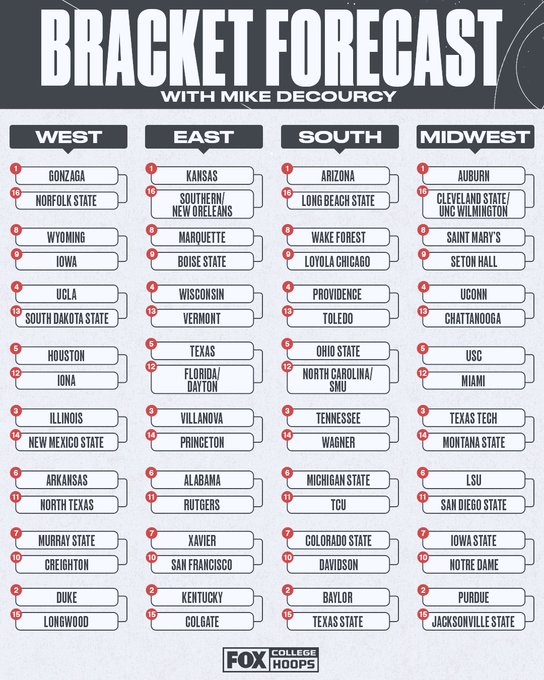 Only one problem:
TSN
Mike has UD in the First Four and the Committee has already stated that they will try to avoid the Flyers having a "home" game in the NCAA Tournament again.
– Jablo's Top 50 photos from Dayton's 2021-22 season thus far:
https://twitter.com/DavidPJablonski/...C9xeWMxcMpAAAA
– From
Knicks All Access
comes "Inside Obi Toppin's 2022 Dunk Contest Victory":
https://www.youtube.com/watch?v=hd-fk_6QmW8
Gotta love the
"From The University of Dayton"
intro.
– Speaking of the NYK, UD grad Steve Bulpett gives Obi-only Knicks fans like us a ray of hope with this piece on
Heavy.com
entitled "Tom Thibodeau Needs a 'Miracle' to Survive Knicks Chaos":
https://heavy.com/sports/new-york-kn...u-coach-fired/
As a lifelong Celtics fan like Steve, I found it interesting that the Green wanted no part of Thibs as their coach when it appeared Doc Rivers might be leaving.
–
Good news:
I found a complete game video on You Tube of ISA Academy's last outing vs. Lake Forest Academy:
https://www.youtube.com/watch?v=Cxab98MYcis
Bad news:
"Mongolian Mike" is the guy in street clothes watching from the bench.
Better news:
Mike is featured in the poster for their next tilt in the "Big Shots Prep Nationals" in Rock Hill, SC on Saturday: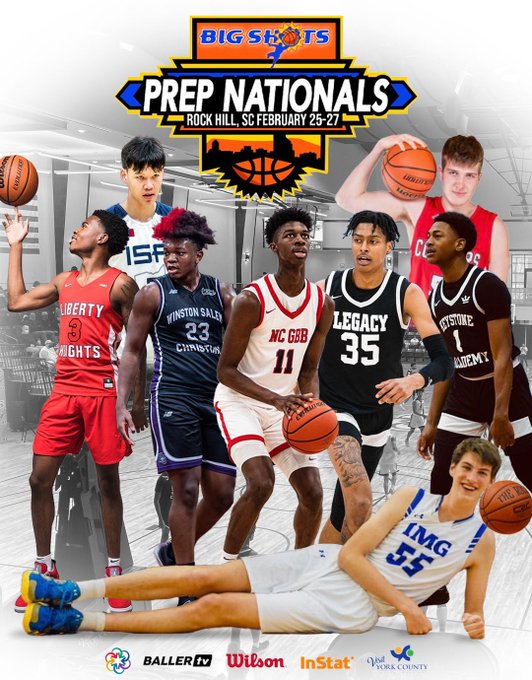 – That one time that Devin Oliver talked trash to Amar'e Stoudemire.
Warning:
Harsh language ahead!

https://www.youtube.com/watch?app=desktop&v=-Z0MGFo1fxk
– Get well soon, Dickie V!:
https://twitter.com/DickieV/status/1...C4gbzgwbspAAAA
– Say hello to the world's tallest teen:
https://brobible.com/sports/article/...lest-teenager/
– Like
"FTS"
actor Adam Sandler is a diehard pickup hoops fanatic; unlike
"FTS"
Adam Sandler has the wherewithal to make a movie about it for Netflix:
https://www.youtube.com/watch?v=9dueaC-thEA
– After serving as the team manager for five years, Andy Tolleson got the chance to play on Senior Night and went OFF:
https://twitter.com/espn/status/1494704332654235650
That's it "From the Swamp."
You can email me at:
swampy@udpride.com