BEVERLY HILLS (MI) – Continuing our
"FTS"
series entitled
"What do we know about…"
we turn our attention to Nate Santos, the 6'7" 210-pound Chicago native and transfer from Pitt.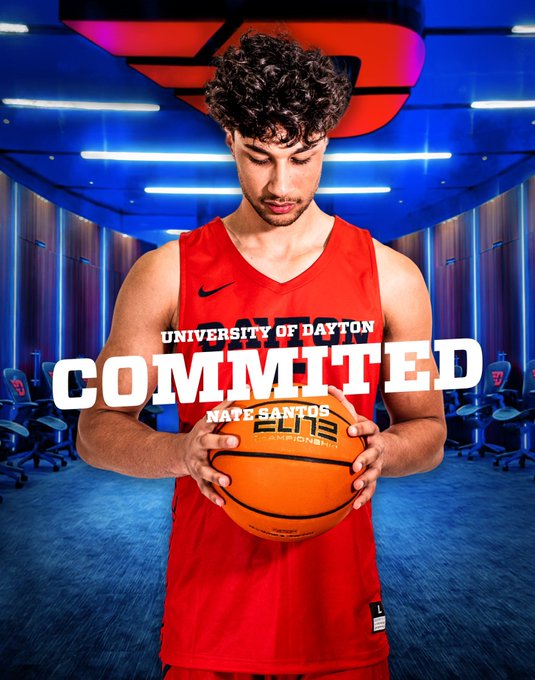 Like many of the guys who end up transferring into UD, Santos was originally recruited out of HS by AG, as he was a teammate of R.J. Blakney's at The Loomis Chaffee School in Connecticut.
Here is his profile on the Dayton Hoops website:
https://daytonflyers.com/sports/mens...e-santos/14361
Santos comes from a basketball family:
His father, Joe, his mother Lori, his sisters Sydney and Ashley, and his brother K.J. all played for the Puerto Rican national team at some point in their careers. Mom played Division I ball at Wichita State, Sydney played at Oakland, Ashley played basketball at Louisiana Tech and K.J. was a Missouri Tiger.
A couple of video highlight reels from his days at Loomis Chaffee:
https://www.hudl.com/video/3/1394296...1abf0b30f0faad
https://www.youtube.com/watch?v=rauozMw2HTQ
Nate started the first six games his freshman season at Pitt, then saw his PT dwindle. Here is some film of him vs. Vanderbilt:
https://www.youtube.com/watch?v=3zA_KYOCmEg
And a clip vs. Louisville:
https://twitter.com/Pitt_MBB/status/1615887327154274304
This article details how Nate found ways to be a valuable member of the Pitt Panthers even when he wasn't playing:
https://www.si.com/college/pittsburg...-opportunities
One-on-one: Pitt's Santos working to represent family, Puerto Rico:
https://www.dkpittsburghsports.com/2...etball-acc-cdc
On April 4th, Santos entered his name into the transfer portal:
https://pittsburghsportsnow.com/2023...ansfer-portal/
Two months later, Nate committed to UD. Jablo had the story for
The DDN:
https://www.daytondailynews.com/spor...HAWI4JHT56JRE/
As well as this piece stating that Santos has 'all the tools' to make an impact at Dayton:
https://www.daytondailynews.com/spor...FBI5R4QN4TW6U/
Fansided
believes that Pitt transfer Nate Santos will be an impactful newcomer at Dayton:
https://bustingbrackets.com/2023/06/...tful-newcomer/
Nate is "here and ready to work":
https://twitter.com/DaytonMBB/status...28010291757056
He and his new teammates put in some work on their trip to Barcelona and Paris:
https://twitter.com/DaytonMBB/status...12504904429568
Finally, here is the bracket that Nate and the Flyers will face in Charleston in November: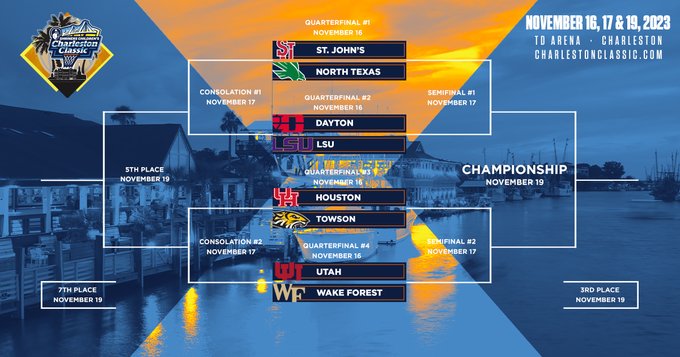 That's it
"From the Swamp."
You can email me at:
swampy@udpride.com