BEVERLY HILLS (MI) – The next entry in our
"FTS"
series entitled
"What do we know about…"
is incoming freshman Petras Padegimas. The 6-foot-8 forward from Lithuania, by way of DME Academy in Daytona Beach, FL. averaged 19.5 points and 8.0 rebounds his senior season.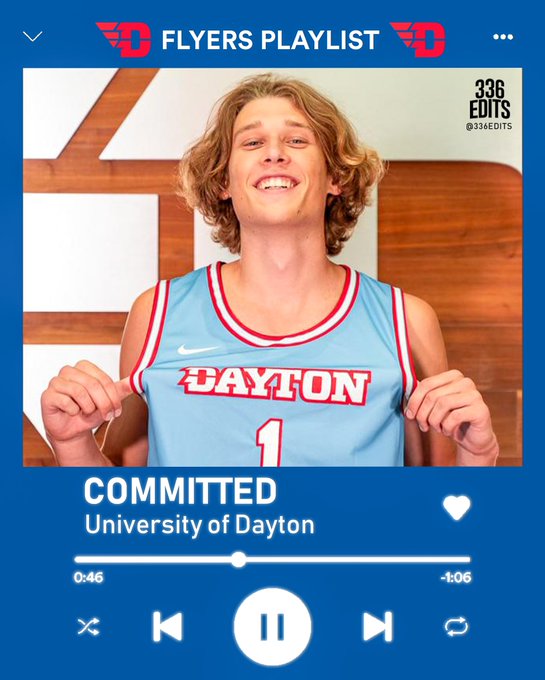 Petras originally signed with Johnny Dawkins and UCF:
https://n.rivals.com/content/athlete...300350?view=pv
https://www.youtube.com/watch?v=uGHNVo2Ck3c
MaxPreps
has an absolute boatload of video highlights from Petras' time at DME:
https://www.maxpreps.com/fl/daytona-...=vgbm0767mifbb
Padegimas decommitted from UCF at the end of May and reopened his recruitment. He visited BYU in mid-June:
https://www.vanquishthefoe.com/2023/...ing-ucf-dayton
Petras then tripped to UD the weekend of June 17th:
https://www.daytondailynews.com/spor...KKQWKYCFBPAUA/
He followed that up with a visit to BC. On July 3rd he gave AG the good news:
https://www.daytondailynews.com/spor...OB6FCN76K5Z3U/
Petras says he got goosebumps when he walked into UD Arena with his mom:
https://www.daytondailynews.com/spor...IIRPHEXXU5A5A/
Later, Jablo asked Petras what he learned about UD on his visit:

Here is his page from
247Sports:
https://247sports.com/player/petras-padegimas-46138385/
This is Padegimas' profile from
Dayton Hoops:
https://daytonflyers.com/sports/mens...adegimas/14360
It's rare that the
Flyer Faithful
get to see one of their new players perform after their HS career has ended, but Petras played for Lithuania in the FIBA Under18 Tournament this summer: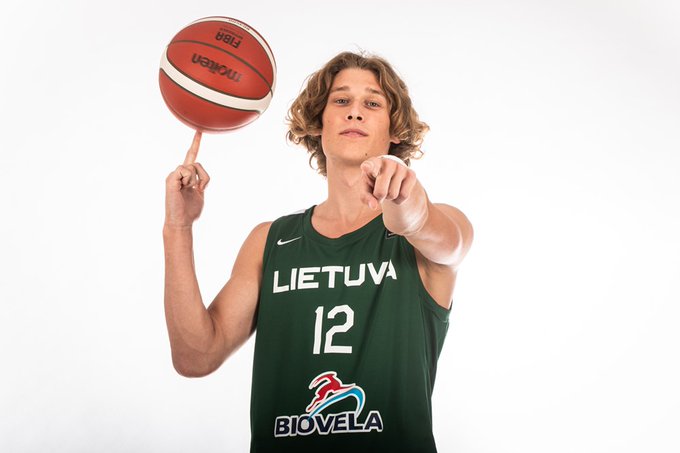 In a game vs. Sweden before he got hurt, Petras had 20 points and 9 rebounds, including this nifty inbounds play right before the halftime buzzer:
https://twitter.com/cbb_europe/statu...35970483240961
He then joined his new Flyer teammates on their European tour in Spain and France, but did not suit up due to a lack of medical clearance from the U.
Here is what the Dayton roster looks like with the addition of Petras and the exodus of Serbian big man Vasilije Erceg:
https://www.daytondailynews.com/spor...HBHYSCPNAVLOM/
That's it
"From the Swamp."
You can email me at:
swampy@udpride.com