BEVERLY HILLS (MI) -- The Supreme Court this morning issued a ruling that the NCAA cannot strictly limit certain benefits for student-athletes as a means of protecting their amateur status. While this decision only applies to those guidelines restricting education-related benefits, Justice Brett Kavanaugh fired a few warning shots at the NCAA and its current status:
"The NCAA's business model would be flatly illegal in almost any other industry in America."

"Nowhere else in America can businesses get away with agreeing not to pay their workers a fair market rate on the theory that their product is defined by not paying their workers a fair market rate. And under ordinary principles of antitrust law, it is not evident why college sports should be any different."

Well alrighty then.
Elsewhere in college hoops:
-- The A-10 recently released its conference matchup schedule:
https://collegehoopstoday.com/index....-21-22-season/
The slate features the usual home and home suspects:
Duquesne
,
George Washington
,
Rhode Island
,
Saint Louis
, VCU.
-- Coupla beneficial rule changes have been enacted by the NCAA:
Live statistics can be transmitted to benches in men's basketball:
https://www.ncaa.org/about/resources...n-s-basketball
Waiver granted to allow basketball instruction by non-coaching staff members this summer:
https://www.ncaa.org/about/resources...members-summer
-- Love this graphic of the incoming Flyer hoops class: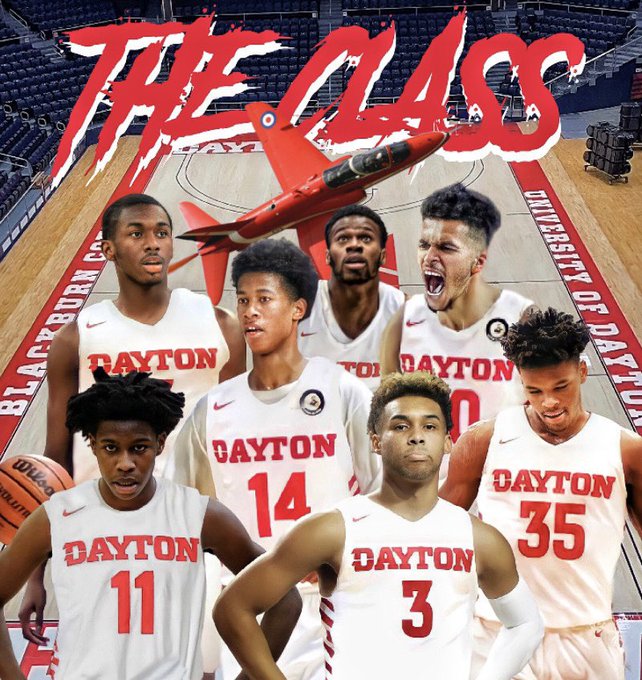 For those of you keeping score at home, they are: #11 Malachi Smith; behind Mali is Depaul transfer Kobe Elvis; #14 is Kaleb Washington; behind Kaleb is Richard Amaefule; next to Richard is Toumani Camara; #3 is Lynn Greer III and #35 is DeRon Holmes.
-- Playoff Paint does Obi Toppin:
https://twitter.com/nba_paint/status...12111985422338
-- AG's Miami HS buddy Frank Martin discusses the sad reality of parents attempting to coach their kids from the sideline:
https://twitter.com/PlanItCoach/stat...19473551966208
-- ICYMI, UD Pride MB poster murphy98 shared this great article on former Flyer Sedric Toney:
https://starherald.com/sports/local/...0f421213c.html
-- IU is doing a preseason trip to the Bahamas in August:
https://twitter.com/ZachOsterman/sta...40062141669379
Schools are allowed to do one of these every four years and this would be an ideal time for the Sons of Anthony Grant to hit the road (the team would get 10 extra days of practice), but for COVID.
-- You can watch the trailer here for Morgan Neville's
Roadrunner: A Film About Anthony Bourdain
that will open in theaters on July 16th:
https://mobile.twitter.com/Roadrunne...31329997586436
-- No argument from me on this list of the "Top Ten Pink Floyd Songs":
https://ultimateclassicrock.com/pink-floyd-songs/
-- Wanna feel better about the human race? Watch this:
https://i.imgur.com/6mqAlJt.mp4
That's it "From the Swamp."
You can email me at:
swampy@udpride.com