BEVERLY HILLS (MI) -- In looking forward to the upcoming Flyer hoops season, one of the things that
"FTS"
had planned to do was write a series of profiles on all of the new players. Because, quite obviously, the majority of the roster are guys The
Flyer Faithful
have never seen in Red and Blue. Well, I can scratch that off my "to do list" as UD Pride MB poster CJ#4 has tackled that task for us and he/she (don't want to assume gender) is off to a flying start.
CJ#4 on Toumani Camara:
http://www.udpride.com/forums/showthread.php?t=35110
CJ#4 on Elijah Weaver:
http://www.udpride.com/forums/showthread.php?t=35112
Keep up the good work, CJ#4!
Elsewhere while we wait for TBT to kick off:
-- No argument here with Joey Brackets: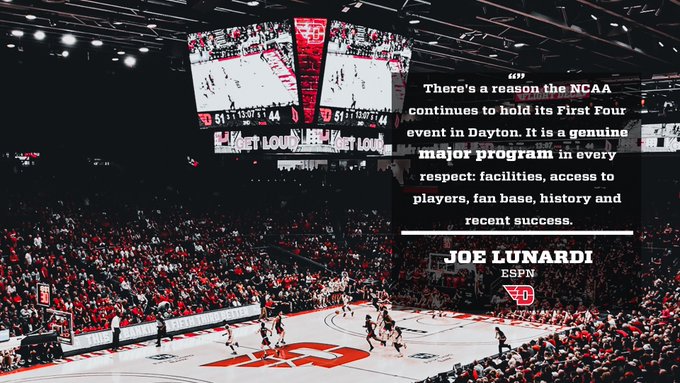 Which kinda flies in the face of Jay Bilas' including Obi (and UD) on this list of the top mid major draft picks"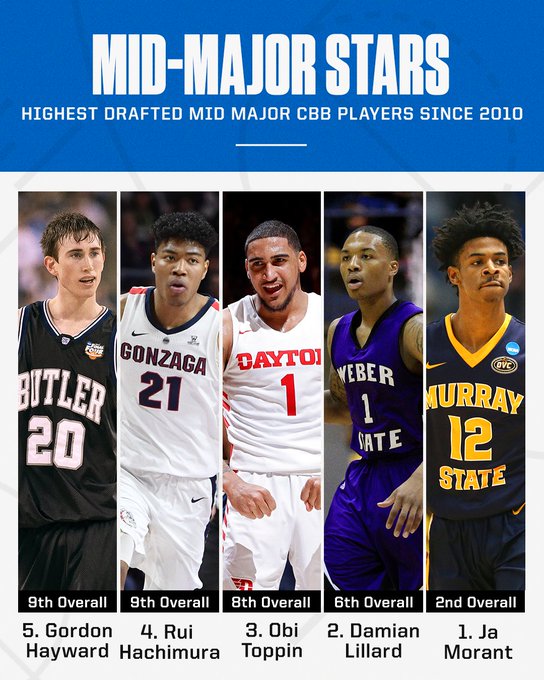 -- Speaking of Obi, former NYK Kenny "Sky" Walker says his development will take time:
https://nypost.com/2021/06/22/obi-to...mpression=true
Obi and Immanuel Quickley tickle the ivories:
https://mobile.twitter.com/nyknicks/...94057318752258
#1's rookie cards are hot sellers:
https://shop.tysonbeck.com/
-- Jon Rothstein breaks down his predictions for the Atlantic 10:
https://collegehoopstoday.com/index....n-breakdown-2/
-- ICYMI, UD Pride MB poster moville shared a link to the this update from
The Brooklyn Eagle
on Roosevelt Chapman, entitled "The Best Player Brooklyn Never Heard Of":
https://brooklyneagle.com/articles/2...ever-heard-of/
-- I'm sure that I am not alone in being surprised that Oliver Purnell was a key figure in the mystery surrounding the death of Len Bias:
https://www.theringer.com/2021/6/30/...lefty-driesell
-- UD Media Relations ace videographer Jon Asher compiled a two year highlight tape of his work:
https://mobile.twitter.com/jon_asher...64322371448845
-- Really looking forward to "The Sopranos" sequel entitled
The Many Saints of Newark:
https://www.youtube.com/watch?v=dHa95iy2lF0
A little Sopranos trivia for ya: Remember Christopher, Tony's right hand guy. His last name was Moltisanti, which in Italian translates to "many saints."
-- The flying cars we have all been waiting for are finally here!
https://www.bbc.com/news/technology-57651843
--
Willy Wonka and The Chocolate Factory
just turned 50:
https://www.washingtonpost.com/arts-...rce=reddit.com
-- How Steely Dan Became a Cult Favorite for Millennials:
https://www.theringer.com/music/2021...te-millennials
Steely Dan co-founder Donald Fagen with a fascinating profile of Jean Shepherd, the creator of
A Christmas Story:

https://slate.com/culture/2015/12/je...mas-story.html
That's it "From the Swamp."
You can email me at:
swampy@udpride.com